Description: The following instructions below explains how to disable emergency alerts on your IDVisor Smart V1/V2/Plus.
1. Go to the Android Settings by swiping down from the top of the screen twice and tapping on the Settings option (gear symbol).
2. In the Search Settings type in and search for Alerts.
3. Select Alerts.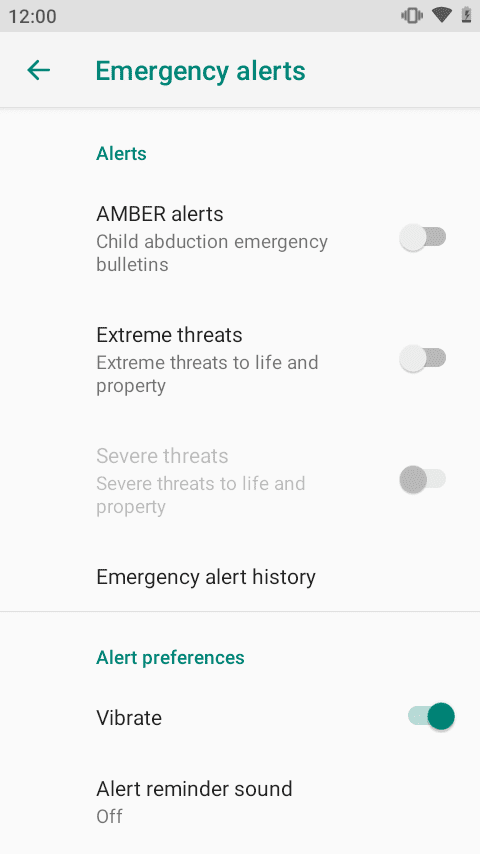 4. From here you can turn off Amber Alerts and Extreme Threat alerts.